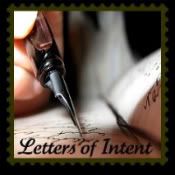 I was told by my bloggy-wife that I was being "linked up" today and I needed something "good" for my visitors to read. Here goes...
Dear Guardian Angel
,
Could you have been more
awesome
to me during this lifetime? You gave me a
wonderful wife
who takes great care of our boys and everything that encompasses the definition of nucleus as it pertains to the word "family".
You have surrounded me by inspirational men who continue to bless me each day and make me a better person because they are in my life. Yes, even you RTD
(go ahead Meemer, you can relay the message).
My stepfather and uncle are tremendous people and I wish more people could spend quality time with them (as do I - wish we could visit much more often) and experience their
generosity
and
wisdom
.
I seriously doubt I could have chosen a better person for my
mother
. I would need a new post in order to describe her and give her all the credit she deserves for raising me (and two brothers) by herself as we were going through our teen years (
oh yes - mom and three teen boys - what a task!).
You know, it's just one of those things - you sit around and examine where you are in life and how you got there...you realize the
ONLY
way to get where I am is because of a force greater than myself is at work here.
Thanks for my journey so far - I look forward to what is around the corner!
Sincerely,
The Middle Child (
oh yes, you know there needs to be a whole post on the fact that I am a middle child and all that comes with that label
) -
see...there I am seeking attention!
For more letters, pop on over to
Julie's
blog!